Investigating the relationship between the physical and the digital dimension of new surfaces has been one of the main tasks of MADEC in the last years.
On this topic, we give our contribution to the ICS_Materials research, Design Department, Politecnico di Milano.
After approaching a subtle link connecting surface design and emotional experience, we move on according to design praxis and develop the UltraSurfaces vision, a new material design vision taking advantage of the latest developments in electronic and smart materials, and their integration in layered substrates and other materials.
The Ultra Surfaces (USs) can detect phenomena in the environment, record and exchange data while being controlled by remote technologies, interact with users by changing their physical properties, like color, form, sound, or light emission, and providing feedback to the user. The USs go a step further than ubiquitous IoT, smart products, and environments, enabling new potentialities for any surface to be applied in Future Scenarios of spaces and products.
Adopting a Human and User-Centered Design approach, we have been envisioned Future Scenarios and concepts to convey a better understanding of USs, as well as their potentiality for applications and user's appreciation.
We aim to catch the interest of material industries and highlight the challenges design is facing in exploiting the new hybrid materiality of USs.
The materials of reference in our analysis are the industrial laminated surfaces cellulose-based, currently produced by two Italian companies that were invited to collaborate in the research through educational activities, to be inspired by new visions and future scenarios.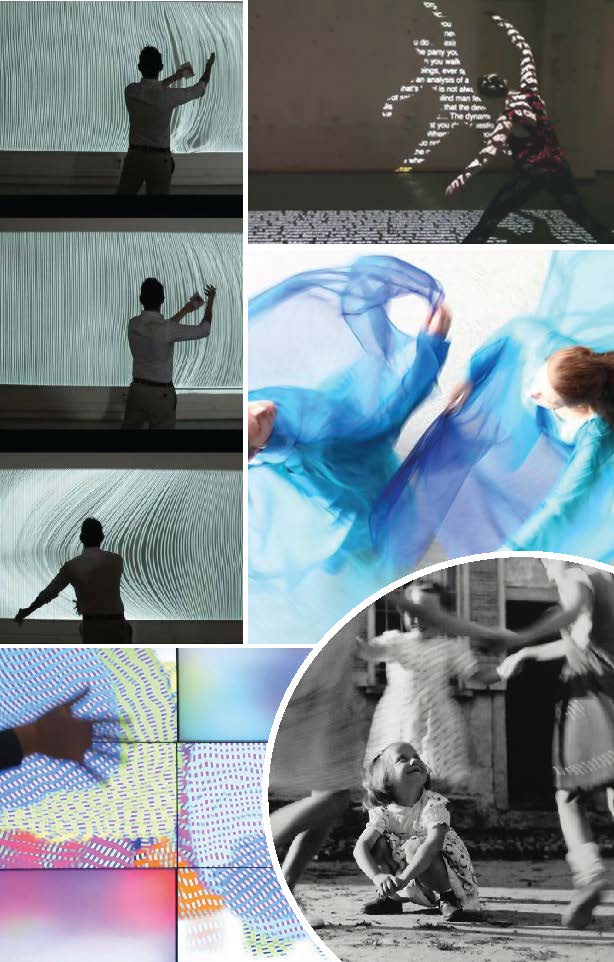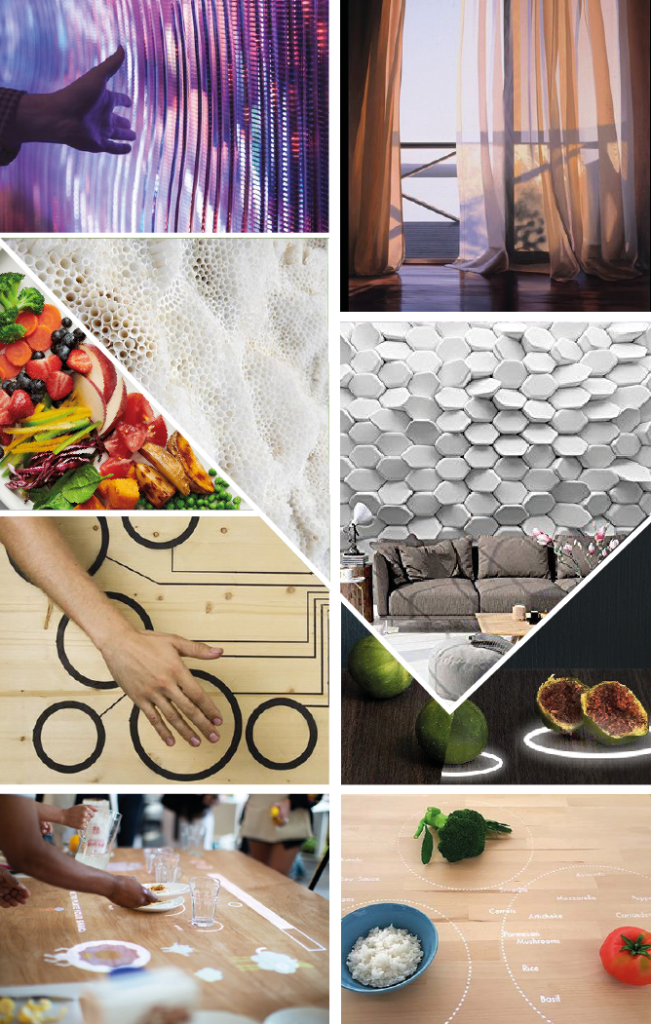 The research is published in two different volume:
Ferrara, M., & Pasetti C. (2020). UltraSurfaces: A New Material Design Vision. In Ahram, T., Karwowski, W., Vergnano, A., Leali, F., Taiar, R. (Eds.) Intelligent Human Systems Integration 2020. Proceedings of the 3rd International Conference on Intelligent Human Systems Integration (IHSI 2020): Integrating People and Intelligent Systems, pp. 909-15, February 19-21, 2020, Modena, Italy.
Ferrara, M. (2021) The Ultra Surfaces Vision. In Ferraro, V., Rognoli, V., ICS Materials. Interactive, connected, and smart materials, pp. 141-156. Milan: Franco Angeli
ISBN 9788835115649